Judging panel 2018
Zoe Amar, Founder and Director, Zoe Amar Communications
John Dowie, Senior Investment Analyst, Asset Risk Consultants
Esther Foreman, Director, The Social Change Agency
Ellie Hale, Associate, CAST
Dame Mary Marsh, Independent Director
Dawn Mcnish-Walrond, Director of Business Development and Events, Charity Finance Group
Professor Paul Palmer, Professor of Voluntary Sector Management and Associate Dean for Ethics, Sustainability and Engagement, Cass Centre for Charity Effectiveness
Louise Thomson, Head of Policy (NFP), ICSA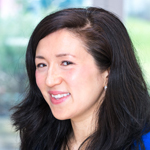 Zoe Amar, Founder and Director, Zoe Amar Communications
Zoe Amar is widely regarded as one of the charity sector's leading digital experts. She founded digital agency Zoe Amar Digital in 2013. Their clients have included Breast Cancer Care, The Commonwealth War Graves Commission and The School for Social Entrepreneurs. Zoe chairs the steering group for The Charity Digital Code of Practice, a new initiative for the sector. She co-founded the Social CEOs awards and co-authored The Charity Commission's digital guidance for trustees, 'Making Digital Work.' Zoe also wrote The Charity Digital Toolkit and The Charity Social Media Toolkit with Skills Platform, as well as partnering with them to map digital skills across the UK charity sector in The Charity Digital Skills Report. Zoe is a trustee for Future Care Capital and sits on the Board Audit and Risk Sub-Committee at the Samaritans as their digital expert. Previously, Zoe worked for 5 years as part of the leadership team at a national charity which advised non-profits about technology.
John Dowie, Senior Investment Analyst, Asset Risk Consultants
John joined ARC in April 2014 and performs both Manager Research and Investment Consulting roles, assisting clients to formulate strategies, select investment managers and monitor performance. John graduated from Oxford University in 2007 with a BA (Hons) degree in Physics, followed by a Masters degree in Astronomy from Sussex University. John is a member of the Association of Certified Chartered Accountants, qualifying whilst working in trust and fund administration roles in Jersey. He is also a member of the CFA Institute, the CFA Society of the UK and is a CFA Charterholder.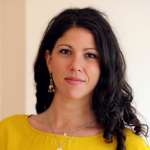 Esther Foreman, Director, The Social Change Agency
After a long career directing award-winning campaigns in the social sector Esther set up the Social Change Agency believing effective social change can only be achieved if people work and grow together. Esther is a 2011 Clore Fellow, Winston Churchill Fellow 2012 and a SSE Fellow, 2013. She is a Trustee of the National MS Society and a Non-Executive Director of IVO.
Ellie Hale, Associate, CAST
Ellie leads CAST's Digital Fellowship, a comprehensive digital learning programme for nonprofit leaders. She also supports on Fuse, an intensive service design accelerator for established charities, and co-organises regular community meetups for around social-impact digital including Tech for Good London and NetSquared London.
Dame Mary Marsh, Independent Director
Dame Mary was appointed Chair of Trustees at RCPCH (Royal College of Paediatrics and Child Health) in November 2016. She was chief executive of NSPCC (National Society for the Prevention of Cruelty to Children) from 2000-8 and before that headteacher of two comprehensive schools latterly Holland Park School. From 2008-15 she was Founding Director of the Clore Social Leadership Programme, developing leaders for charities and social enterprises. She continues to have a range of other cross-sector non-executive roles. She has been a non-executive director of HSBC Bank plc since 2009 and in 2015 joined the Operations and Technology committee of the Board. She is a Governor and Chair of the Audit and Risk Committee at London Business School, a Director on the board of the LSO (London Symphony Orchestra) and a Trustee of Teach First.
Dawn Mcnish-Walrond, Director of Business Development and Events, Charity Finance Group
Dawn leads the team responsible for CFG events, partnerships and products and services. Dawn brings experience from several Public Relations agencies, where she managed campaigns for clients including The Prince's Trust, The European Parliament, Dyson and De Beers. She has a degree in Marketing and Media Studies and is currently completing the LPC at The University of Law. Dawn previously worked at Shelter Training, and is a volunteer at Toynbee Hall free legal advice centre.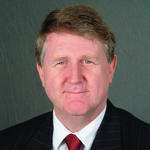 Professor Paul Palmer, Professor of Voluntary Sector Management and Associate Dean for Ethics, Sustainability and Engagement, Cass Centre for Charity Effectiveness
Paul is Professor of Voluntary Sector Management, and Associate Dean for Ethics, Sustainability and Engagement. He has extensive knowledge of charity financial, management and Governance issues. He was a member of the Charity Commission SORP committee from 2000-2005. He acts as an independent consultant on Charities to UBS Wealth Management, and an independent expert on charity dispute issues for courts and arbitration. His work also extends into the area of Ethics and Corporate Social Responsibility.
Louise Thomson, Head of Policy (NFP), ICSA
Louise is Head of Policy (Not-for-Profit) at ICSA: The Governance Institute, the professional body for governance. Louise has extensive knowledge of governance issues garnered from her 20-year career in the not-for-profit and public sectors, including education and the NHS, complemented by her experience as a school governor, pension and charity trustee. Her work has covered the development of the code of governance for charities and voluntary organisations, board training, reviews and development, research into sector governance and the production of over 100 guidance notes aimed at the sector.