Judges
• Ellie Hale, Associate, CAST
• Dame Mary Marsh, Independent Director
• Andrew O'Brien, Head of Policy and Engagement, Charity Finance Group (CFG)
• Professor Paul Palmer, Professor of Voluntary Sector Management and Associate Dean for Ethics, Sustainability and Engagement, Cass Centre for Charity Effectiveness
• Cathy Pharoah, Visiting Professor of Charity Funding and co-Director of the Centre for Charitable Giving and Philanthropy, Cass Business School
• Louise Thomson, Head of Policy (NFP), FCIS
Ellie Hale, Associate, CAST
Ellie leads CAST's Digital Fellowship, a comprehensive digital learning programme for nonprofit leaders. She also supports on Fuse, an intensive service design accelerator for established charities, and co-organises regular community meetups for around social-impact digital including Tech for Good London and NetSquared London.
Dame Mary Marsh, Independent Director
Dame Mary was appointed Chair of Trustees at RCPCH (Royal College of Paediatrics and Child Health) in November 2016. She was chief executive of NSPCC (National Society for the Prevention of Cruelty to Children) from 2000-8 and before that headteacher of two comprehensive schools latterly Holland Park School. From 2008-15 she was Founding Director of the Clore Social Leadership Programme, developing leaders for charities and social enterprises. She continues to have a range of other cross-sector non-executive roles. She has been a non-executive director of HSBC Bank plc since 2009 and in 2015 joined the Operations and Technology committee of the Board. She is a Governor and Chair of the Audit and Risk Committee at London Business School, a Director on the board of the LSO (London Symphony Orchestra) and a Trustee of Teach First.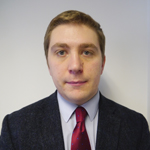 Andrew O'Brien, Head of Policy and Engagement, Charity Finance Group
Charity Finance Group is a membership organisation promoting best practice in finance management in the voluntary sector and has more than 2,300 members. Andrew leads on CFG's policy and public affairs work. This involves developing policies and representing members on a range of issues and putting forward the sector's case to policy makers. Andrew joined CFG in January 2015 from NCVO, where he was Senior Policy Officer with responsibility for funding and finance. He has also worked as Senior Parliamentary Researcher for Chris White MP, supporting him in a number of projects including the passage of the Public Services (Social Value) Act 2012.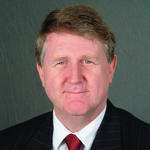 Professor Paul Palmer, Professor of Voluntary Sector Management and Associate Dean for Ethics, Sustainability and Engagement, Cass Centre for Charity Effectiveness
Paul is Professor of Voluntary Sector Management, and Associate Dean for Ethics, Sustainability and Engagement. He has extensive knowledge of charity financial, management and Governance issues. He was a member of the Charity Commission SORP committee from 2000-2005. He acts as an independent consultant on Charities to UBS Wealth Management, and an independent expert on charity dispute issues for courts and arbitration. His work also extends into the area of Ethics and Corporate Social Responsibility.
Cathy Pharoah, Visiting Professor of Charity Funding and co-Director of the Centre for Charitable Giving and Philanthropy, Cass Business School
Cathy Pharoah is Visiting Professor of Charity Funding and co-Director of the Centre for Charitable Giving and Philanthropy at Cass Business School. She is an expert on the funding of the voluntary sector, specialising in research on philanthropy. She produces the annual Family Foundation Giving report, with the Pears Foundation, now into its seventh edition and is collaborating with the Association of Charitable Foundations on a new series of annual Briefings on trends in foundation spending. Recent projects include the UK component of an EC-funded study of charitable support for research and innovation Europe-wide, and regional studies on the impact of austerity on income generation amongst smaller local organisations, funded by the Garfield Weston Foundation. She recently led an innovative seminar on the morality of charity, and previous studies include multi-cultural giving and the impact of tax incentives. She has carried out research for government and many charitable clients, works with the donor advisor community, and was Research Director at Charities Aid Foundation (CAF) for 11 years. She is a founder and Policy Editor of Voluntary Sector Review, and presents widely on giving and philanthropy.
Louise Thomson, Head of Policy (NFP), FCIS
Louise is Head of Policy (Not-for-Profit) at ICSA: The Governance Institute, the professional body for governance. Louise has extensive knowledge of governance issues garnered from her 20-year career in the not-for-profit and public sectors, including education and the NHS, complemented by her experience as a school governor, pension and charity trustee. Her work has covered the development of the code of governance for charities and voluntary organisations, board training, reviews and development, research into sector governance and the production of over 100 guidance notes aimed at the sector.