Judges
Esther Foreman, Director, The Social Change Agency
Ellie Hale, Associate, CAST
Julie Howell, Julie Howell Communications
Dame Mary Marsh, Independent Director
Andrew O'Brien, Head of Policy and Engagement, Charity Finance Group (CFG)
Professor Paul Palmer, Professor of Voluntary Sector Management and Associate Dean for Ethics, Sustainability and Engagement, Cass Centre for Charity Effectiveness
Cathy Pharoah, Visiting Professor of Charity Funding and co-Director of the Centre for Charitable Giving and Philanthropy, Cass Business School
Stephen Pidgeon, Visiting Professor of Direct Response Fundraising, Plymouth University
Vicky Rooke, Senior Analyst, Asset Risk Consultants
Louise Thomson, Head of Policy (NFP), FCIS
Jenny Turner, Managing Director & Founder, Turner PR
Raya Wexler, Co-Founder & Director, CharityJob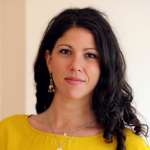 Esther Foreman, Director, The Social Change Agency
After a long career directing award-winning campaigns in the social sector Esther set up the Social Change Agency believing effective social change can only be achieved if people work and grow together. Esther is a 2011 Clore Fellow, Winston Churchill Fellow 2012 and a SSE Fellow, 2013. She is a Trustee of the National MS Society and a Non-Executive Director of IVO.
Ellie Hale, Associate, CAST
Ellie leads CAST's Digital Fellowship, a comprehensive digital learning programme for nonprofit leaders. She also supports on Fuse, an intensive service design accelerator for established charities, and co-organises regular community meetups for around social-impact digital including Tech for Good London and NetSquared London.
Julie Howell, Julie Howell Communications
Julie Howell has judged the technology categories of the CTAs since the awards began in 1999. A former campaigns manager with RNIB, Julie has written about benefits of technology for disabled people for the BBC, Disability Now and Charity Times. Founder of the award-winning online community of people with multiple sclerosis 'Jooly's Joint', Julie is now an independent online confidence coach, working exclusively with people who have been diagnosed with long-term conditions or have experienced life-changing injuries.
Dame Mary Marsh, Independent Director
Dame Mary was appointed Chair of Trustees at RCPCH (Royal College of Paediatrics and Child Health) in November 2016. She was chief executive of NSPCC (National Society for the Prevention of Cruelty to Children) from 2000-8 and before that headteacher of two comprehensive schools latterly Holland Park School. From 2008-15 she was Founding Director of the Clore Social Leadership Programme, developing leaders for charities and social enterprises. She continues to have a range of other cross-sector non-executive roles. She has been a non-executive director of HSBC Bank plc since 2009 and in 2015 joined the Operations and Technology committee of the Board. She is a Governor and Chair of the Audit and Risk Committee at London Business School, a Director on the board of the LSO (London Symphony Orchestra) and a Trustee of Teach First.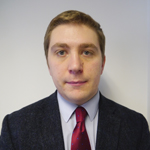 Andrew O'Brien, Head of Policy and Engagement, Charity Finance Group
Charity Finance Group is a membership organisation promoting best practice in finance management in the voluntary sector and has more than 2,300 members. Andrew leads on CFG's policy and public affairs work. This involves developing policies and representing members on a range of issues and putting forward the sector's case to policy makers. Andrew joined CFG in January 2015 from NCVO, where he was Senior Policy Officer with responsibility for funding and finance. He has also worked as Senior Parliamentary Researcher for Chris White MP, supporting him in a number of projects including the passage of the Public Services (Social Value) Act 2012.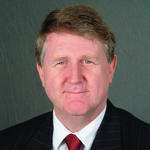 Professor Paul Palmer, Professor of Voluntary Sector Management and Associate Dean for Ethics, Sustainability and Engagement, Cass Centre for Charity Effectiveness
Paul is Professor of Voluntary Sector Management, and Associate Dean for Ethics, Sustainability and Engagement. He has extensive knowledge of charity financial, management and Governance issues. He was a member of the Charity Commission SORP committee from 2000-2005. He acts as an independent consultant on Charities to UBS Wealth Management, and an independent expert on charity dispute issues for courts and arbitration. His work also extends into the area of Ethics and Corporate Social Responsibility.
Cathy Pharoah, Visiting Professor of Charity Funding and co-Director of the Centre for Charitable Giving and Philanthropy, Cass Business School
Cathy Pharoah is Visiting Professor of Charity Funding and co-Director of the Centre for Charitable Giving and Philanthropy at Cass Business School. She is an expert on the funding of the voluntary sector, specialising in research on philanthropy. She produces the annual Family Foundation Giving report, with the Pears Foundation, now into its seventh edition and is collaborating with the Association of Charitable Foundations on a new series of annual Briefings on trends in foundation spending. Recent projects include the UK component of an EC-funded study of charitable support for research and innovation Europe-wide, and regional studies on the impact of austerity on income generation amongst smaller local organisations, funded by the Garfield Weston Foundation. She recently led an innovative seminar on the morality of charity, and previous studies include multi-cultural giving and the impact of tax incentives. She has carried out research for government and many charitable clients, works with the donor advisor community, and was Research Director at Charities Aid Foundation (CAF) for 11 years. She is a founder and Policy Editor of Voluntary Sector Review, and presents widely on giving and philanthropy.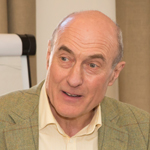 Stephen Pidgeon, Visiting Professor of Direct Response Fundraising, Plymouth University
Platform speaker, teacher and consultant, Stephen speaks and teaches throughout the world. 20 years setting up and running the UK's largest fundraising agency, Brightsource/Tangible, he now works with charities in UK, Ireland, Norway, Canada and US. He has a special interest in stewardship and legacy marketing but gets excited at the way charities mistreat their supporters. He is a visiting Professor for Plymouth University's Hartsook Centre for Sustainable Philanthropy, a Trustee of development agency VSO and chair of VSO Ireland. Stephen writes regularly and critically in the sector press and in 2015, was given the Institute of Fundraising's Lifetime Contribution Award. His first book How to love your donors…to death was published in the same year.
Vicky Rooke, Senior Analyst, Asset Risk Consultants
Vicky works for Asset Risk Consultants and is responsible for leading the charity offering from the London office. This involves consulting with charity clients on their investment requirements as well as managing the relationships with charity investment management and fund research houses in order to assess their offerings. Prior to joining ARC, Vicky worked for Man Investments initially in the performance analysis and reporting team and latterly conducting strategic research, development and ongoing management across the company's diverse range of investment managers. Between working for Man and ARC, Vicky retrained to be a teacher and worked in several London primary schools. Vicky graduated from the University of Sheffield with a BSc (Hons) in Mathematics and Physics. She is a member of the CFA Institute and CFA Society of the UK, and a CFA Charterholder.
Louise Thomson, Head of Policy (NFP), FCIS
Louise is Head of Policy (Not-for-Profit) at ICSA: The Governance Institute, the professional body for governance. Louise has extensive knowledge of governance issues garnered from her 20-year career in the not-for-profit and public sectors, including education and the NHS, complemented by her experience as a school governor, pension and charity trustee. Her work has covered the development of the code of governance for charities and voluntary organisations, board training, reviews and development, research into sector governance and the production of over 100 guidance notes aimed at the sector.
Jenny Turner, Managing Director & Founder, Turner PR
Jenny is managing director of Turner PR, a niche communications agency for the non-profit and fundraising supplier sector. Since 2004 she has directed her agency with specific focus on sector facing comms, working with many of the driving forces of charity management and fundraising development. Clients include the European Fundraising Association (EFA), the Institute of Fundraising (IoF), the sector's Remember A Charity legacy campaign, alongside a raft of market-leading suppliers such as Rapidata and HOME Fundraising. Jenny also sits on the committee of the IoF's Special Interest Group for Insight in Fundraising.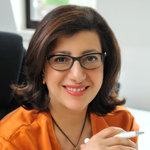 Raya Wexler, Co-Founder & Director, CharityJob
Raya Wexler is co-founder of CharityJob, a company which grew from a broom cupboard in February 2000 to become the UK's busiest and largest website for jobs in the charity and not for profit sector. Calling charities to embrace the use of the internet to advertise jobs instead of print media wasn't an easy task, but by September 2000, the site was fully populated with jobs and great candidates. Raya's background is in communications and PR, where she worked for profit making organisations before making the move to the charity sector. Here she served for over seven years at the Carers Trust, formerly known as The Princess Royal Trust for Carers, and met her husband, with whom she founded CharityJob.